About the Executive Leadership Development Program
The Executive Leadership Development Program (ELDP) was commissioned by the U.S. Department of the Interior's Office of Insular Affairs in 2008 to assist the insular governments with developing and retaining the qualified and skilled staff needed to lead insular governments into the future. Administered by the Graduate School USA's Pacific and Virgin Islands Training Initiatives, the ELDP serves as the premier leadership development program for public sector employees throughout the U.S.-affiliated Pacific Islands, providing insular government participants with the skills and strategies they need to lead.
ELDP Pacific 2023
Blended
December 2022 to August 2023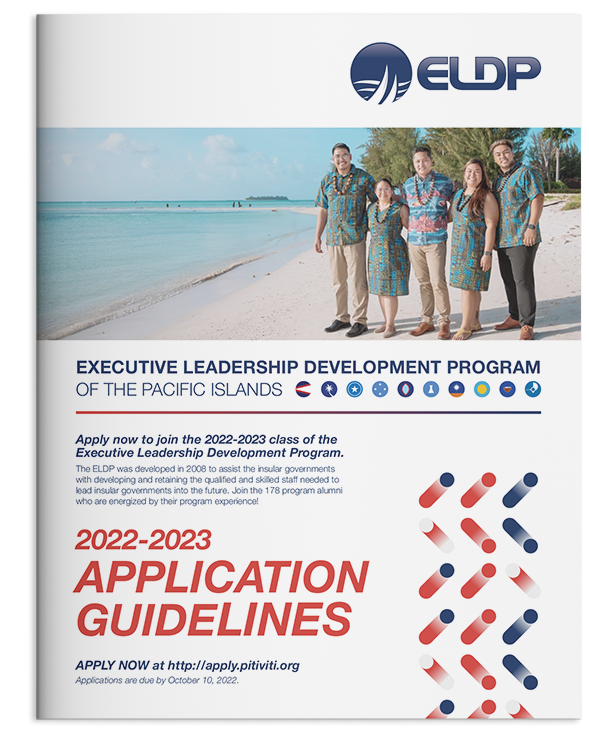 ELDP Pacific Application Guidelines
The ELDP is open to all U.S. Affiliated government agencies and government enterprise organizations. You'll find all the resources you need to complete your applications here. We look forward to reviewing your application and getting to know you.
Download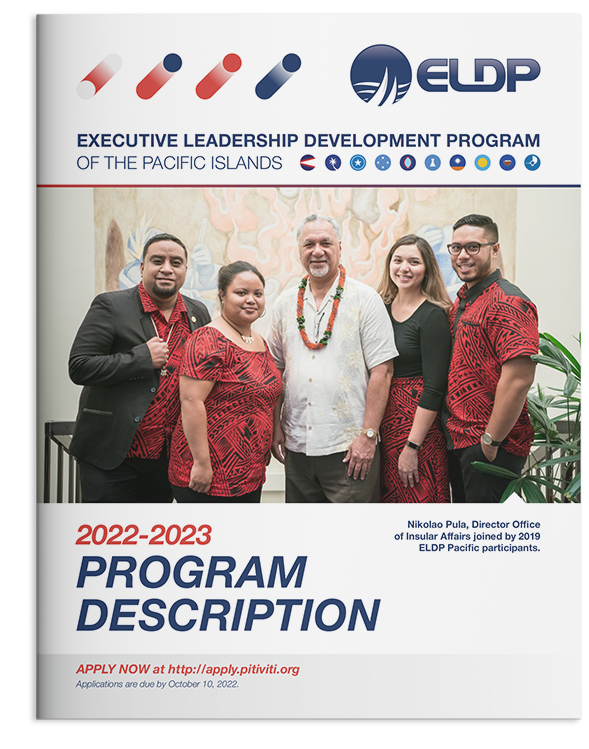 ELDP Pacific Program Description
We encourage prospective applicants to review the EDLP Program Description to answer any questions about the 2022-2023 application cycle.
Download
Thank you for your interest in applying to the Executive Leadership Development Program (ELDP).
There are five required elements for the ELDP application:
submission of background information,
a letter of intent,
a letter of support from a supervisor,
a current resume, and
a personal biography.
An optional letter of support from an ELDP graduate is recommended but not required.
If you have any questions about the application process or need additional assistance, please refer to the 2022-2023 Application Guidelines or email [email protected]. Good luck with your application!